Special Discount:
For the remaining 7 concerts, we are offering a price of $200 as a package price.
This offer is only available until November 23rd 2021.
Get your ticket package now!
Sponsors and Supporters
The Swift Current Arts Council appreciates the generosity of friends who support us through donations.
Series Supporters Categories:
Platinum Supporter ($400)
Gold Supporter ($200+)
Silver Supporter ($100+)
Bronze Supporter ($50+)
All donations of support will be acknowledged in the Stars for Saskatchewan programme and a tax deductible receipt will be issued.
Please make cheques payable to the SWIFT CURRENT ARTS COUNCIL
Sponsors
Event sponsor categories and benefits:
Exclusive Event Sponsor: $1000
• Opportunity to display corporate information in lobby at event
• Exclusive name and logo recognition in print ad for the event
• Verbal recognition from stage at performance
• Logo on website with link to company website
• Arts Council Facebook page recognition with link to company website
• 4 complimentary tickets to the event
Event Sponsor: $500
• Verbal recognition from the stage at performance
• Logo on website with link to company website
• Arts Council Facebook page recognition
• 2 complimentary tickets to the event
Runzer's Office Equipment/Office Outfitters
Presenting Partner: Golden West Broadcasting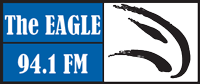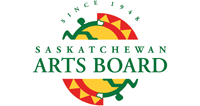 Platinum Series Supporters
Saskatchewan Indian Gaming Authority
Our thanks to our 2019-2020 Donors
Platinum
Agatha Dyck
City of Swift Current
Edith & Neil Gibbings
Kiwanis Club of Swift Current
Living Sky Casino
Saskatchewan Indian Gaming Authority
Gold
Doug & Jackie Cameron
Rene Hovdestad
Tim & Janet Keene
MacBean Tessem
Emily Rempel
Randy & Sheila Sommerfeld
Ron & Carol Toles
Elizabeth Garnons-Williams
Beverly & Murray Smith
Fabro Enterprises
Voth's TV & Stereo Ltd
Silver
Dwayne & Donna Barber
Ron Phaneuf & Eunice Morck
Pearl Rickert
Harols & Sue Steppuhn
Mark & Della Stumborg
Kae Waters
Bronze
Tara Christiansen
Harry Cornelson
William & Vicki Hampton
Ron & Ingrid Lamp
Joyce Olesen
Shirley Ann Terlson
Gail Wesolowski
Ron & Donna Wilhelm
Philippa Wilson