Tickets will go on sale for subscribers on June 1st, new subscribers on July 1st and individual ticket sales and our 3/$99 will become available on August 1st.
All ticket sales will be through Ticketpro at
www.ticketpro.ca
or by calling 1-888-655-9090.

Volare Tenors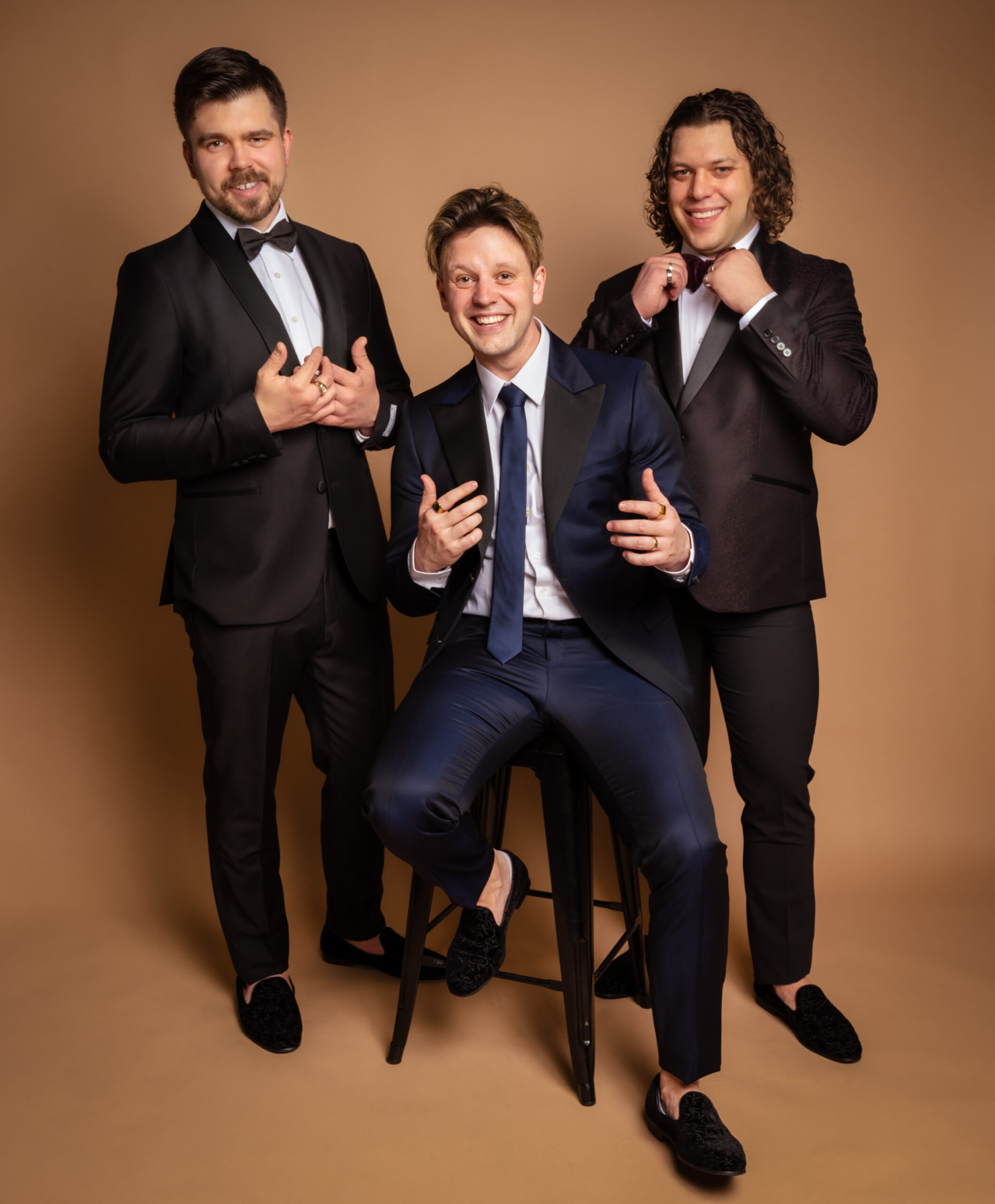 The VOLARE TENORS are Canada's quickest growing "popera" group. Kaden, Taylor, and Adam come from established solo careers performing opera on international stages to bring their virtuosic vocals and harmony to Pop, Opera, and Broadway classics. This trio disrupts the standards of classical-crossover music with original arrangements, tight pop-harmony, dramatic/belted vocals, choreo, and the soaring operatic high notes / languages / classical-influence that defines "popera." The VOLARE TENORS deliver a show that is fun and accessible for all ages and backgrounds. Their stories and rapport are sure to keep audiences entertained as they break down barriers between classical and popular music. Seeing them live you'll realize: "One Direction" was always missing just a touch of opera.